"Millionaire" can feel like a huge, unobtainable word, but becoming one is actually more realistic than you might think.
Many millionaires are millionaires because they worked hard and found a way to earn a lot of money. They earned degrees, professional designations, and certifications to increase their knowledge, and they were often willing to spend time doing low-paid internships and apprenticeships to learn their craft. As they became experts, they began to earn more.
Just how easy is it to become a millionaire? Well, "easy" isn't the right word—it requires a lot of intentionality, discipline, and patience. The better term is "simple." By studying the common practices of millionaires, we can identify patterns and follow in their steps to become a millionaire.
How To Become Millionaire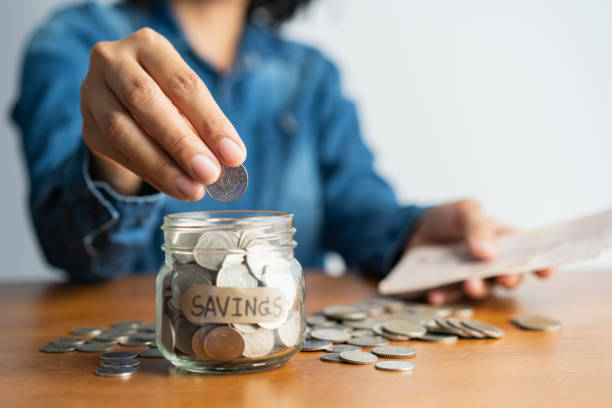 1. Save half of your income
You can become wealthy by spending less than you make, saving diligently, and investing appropriately. How much you need to save depends on how much time you have and the rate of return you will earn. Saving is very paramount in you becoming a millionaire.
The biggest mistake people make that keeps them from reaching millionaire status is they upsize their lifestyle when their income rises. When your income goes up, the first thing you should increase is the amount you contribute to savings.
Open account for an emergency fund so that you don't have to dip into savings. What's more, have a focused plan for how much you'll save every paycheck. If you can put those savings in an account you never touch, you'll be well on your way to building that nest egg. Bonus points if you can put it in an account with a high interest rate which is far better.

2. Start Investing smart
The earlier you start investing smart, the more likely you are to become a millionaire. Thanks, compound interest!
Figure out which investments work for you; this might mean maxing out your 401(k) or opening an IRA or even a money market account.
Investing smart is what make and keeps you wealthy, it is what pays for liabilities instead of using your paycheck or dipping into your savings.
Here are places where you can start investing your money now.

3. Investing in real estate
Real estate, millionaires put in a lot of hard work early on, but it pays off later in the form of residual rental income, not to mention rising real estate values over time. Those who develop real estate projects also take on significant risks; some pay off big, and others create losses. Be prepared for ups and downs with your real estate ventures.

4. Learn valuable skill
Having a valuable skill is much better than your 9 -5 jobs which restrict you from working at your own time. you should learn how to make intellectual properties which makes you passively after upfront work.
Intellectual property are things like books, trademarks, patents, songs, scripts, and art.1 Some people use their expertise to write books and consult in their field. Other subject-matter experts design seminars, workshops, and training programs where they sell their books and other materials.
Artists such as actors and singers essentially turn themselves and their "image" into a marketable entity. Electricians, plumbers, woodworkers, masons, and other craftspeople may create new tools to use in their industry.
The same thing is true for surgeons and dentists who design improved instruments. Software developers turn their ideas and code into intellectual property. If you have an idea or achieve mastery at what you do, think about ways you might create subscriptions, licenses, or franchises to expand on your position in your industry.
5. Start a business
If you are in a service business, creating a duplicatable business model can be challenging; typically the business is in your area of expertise, and you are the business. You have to figure out a way to train others to do what you do so that you can work on your business rather than work in your business.
The situation is different if you make a product. You have to figure out how to market, manufacture, and distribute that product profitably.

6. Have side hustles
Don't keep all your eggs in one basket. Over the years, you should aim to build up a portfolio of wise investments that will get you set for when you retire. Diversify your income and investments, start during the things you love and monetize it to generating more more for you.

Image by dreamstim
7. Create a Financial Plan of action
Whether you hire a financial adviser or decide to go it solo, you need a plan of action. How much will you save? Where will you invest and when? What if you get laid off from your job or you have a financial setback? Try to prepare for as many outcomes as possible. You don't have to always imagine the worst-case scenario, but you should know what you'll do if you get off track.
Cryptocurrencies – There are no guarantees, but lots of kids have become millionaires due to the massive rise in the price of Bitcoin.
Move abroad – With a healthy bank balance, you can live like royalty in exotic countries such as India, Mexico and Thailand.
Lotteries, game shows and competitions – This method, of course, all comes down to luck, but for a (very) small group of people a punt has paid off big time.
Career choice – This guide has mostly focused on investing, but get into a high-paying industry or job and you might be driving the flash car quicker than you think.
Sell a business – We touched on this, but there's still lots more to be said for starting up a company, adding value, generating sales and flogging it on.
Matched betting – We wouldn't recommend gambling since the majority of gamblers get into bad debt, but matched-betting can be a quick way to big bucks for some. Check our guide to matched betting to profit without risk.
Property developing – You've seen the daytime TV shows, and adding value to houses is, without doubt, a great way to build wealth relatively quickly.
Inheritance – You probably haven't got much choice in this one, but you can always send a Christmas card to long-lost wealthy relatives, just in case.