Agriculture is one of the evergreen sectors that would continue in the normal way even when there is a global recession. There are hundreds of agriculture-related business ideas that are emerging now. While some agriculture business needs low investment, some require medium to a large investment.
If you are interested in starting a business in the agricultural sector and looking for the best profitable small agriculture business ideas, this article will help you in selecting the right business opportunity.
Now even small-scale farmers can generate more revenue from basic farming. There are various ways to earn good money in agriculture. If you want to make a career in agriculture then we will help you with different profitable ideas to go ahead in this sector.
Read Also: Best 10 Free Logo Maker App
Top 10 Best Agribusiness Ideas
1. Poultry Farming 
Poultry farming is one of the fastest-growing & most profitable agriculture businesses in the current market scenario. Adding to it, the poultry business is the best idea for those who want to make a successful agri-business career.
It has transformed into a techno-commercial industry from the status of backyard farming for three decades. It is considered to be the fastest-growing sector of agriculture and farming business.
2. Rice Farming
Nigeria is the largest producer of rice in West Africa and the third in Africa after Egypt and Madagascar producing about 3.6 million metric tons on average annually. Interestingly, Nigeria still falls short of meeting its local demand which is placed at about 5.5 million tons.
Considering the fact that Nigeria has a huge market for rice, if you are looking for a lucrative agricultural business idea, you need to seriously consider entering the rice farming business which is undoubtedly one of the most profitable businesses in the agricultural sector.
Read Also: How To Be Successful In Business
3. Snail Farming 
It is a process of raising land snails specifically for human consumption. It has a high rate of protein, iron, low fat, and almost all the amino acids needed for the human body. Moreover, one should have specific knowledge of modern technology.
4. Bee Keeping Business 
It demands day-to-day monitoring with close supervision of the bees. Beekeeping business is done for selling honey and other products like wax. Not to forget, as the demand for honey is growing globally. Opting for this business is a profitable venture which requires a small investment.
5. Fish Farming Business –Top 10 Best Agribusiness Ideas
Fish farming is raising fish commercially in the tanks & ponds for the purpose of producing food. Commercial fish farming has already established as a profitable business venture all over the world. This business can be done at any time of the year.
It requires modern techniques and moderate capital investment. Interestingly, you can easily raise the fishes in tanks until they are ready for selling or marketing and they don't need the wide capture of wild fish. Commercial fish farming also helps to preserve natural ecosystems.
6. Flower Business 
Are you aware that flowers are among the most profitable plants, which are producing one of the highest returns of any specialty crop?
Well yes, it's true! Flower production is one of the fastest-growing crop trends in today's agriculture. It requires all types of flowers especially unique and hard to grow varieties.
Growing, processing, and selling flowers could put you on the path of making money with a sustainable business from the very first year. Therefore, it's one of the most profitable agriculture business ideas that you can opt for.
7. Fruit juice Production
The fruit juice production business has a huge market opportunity. The most important thing is the production process is not that complex and can be initiated on a small-scale basis.
8. Agriculture farm Business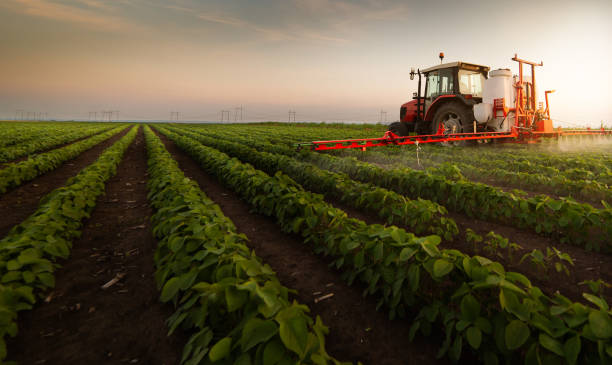 If you have an empty land suitable for farming, you can start with an agricultural farm. Items that are demanded locally can be produced on it. Maintaining good quality can fetch you high profits.
9. Pig Farming Business
Pig farming is one of the lucrative and profitable livestock businesses. Commercial pig farming is beneficial due to the fact that pigs are prolific breeders and can deliver 10 to 14 piglets in a single birth.
Pig meat (pork) has an excellent demand since red meat is a good source of protein and tasty as well. The pork market in West Africa alone accounts for about $3 billion in consumption value. 80% of that is sourced by importation. That is a lot of untapped revenue.
10. Dog farming Business -Top 10 Best Agribusiness Ideas
As new and strange as it may sound to some people, if you are passionate about breeding or keeping dogs, then you can actually start up a dog business or otherwise known as dog farming.
This can fetch you millions of dollars yearly with a little amount of capital.
There are so many recognized breeds of dogs. The most common include Alsatian, Boerbull, Rottweiler, Samoyed, Lhasa, Caucasian, German shepherd, and Pit Bul.
You also have local and crossbreeds. It is very important to make a market survey in your locality and know which of the dog breeds has higher demands.